Description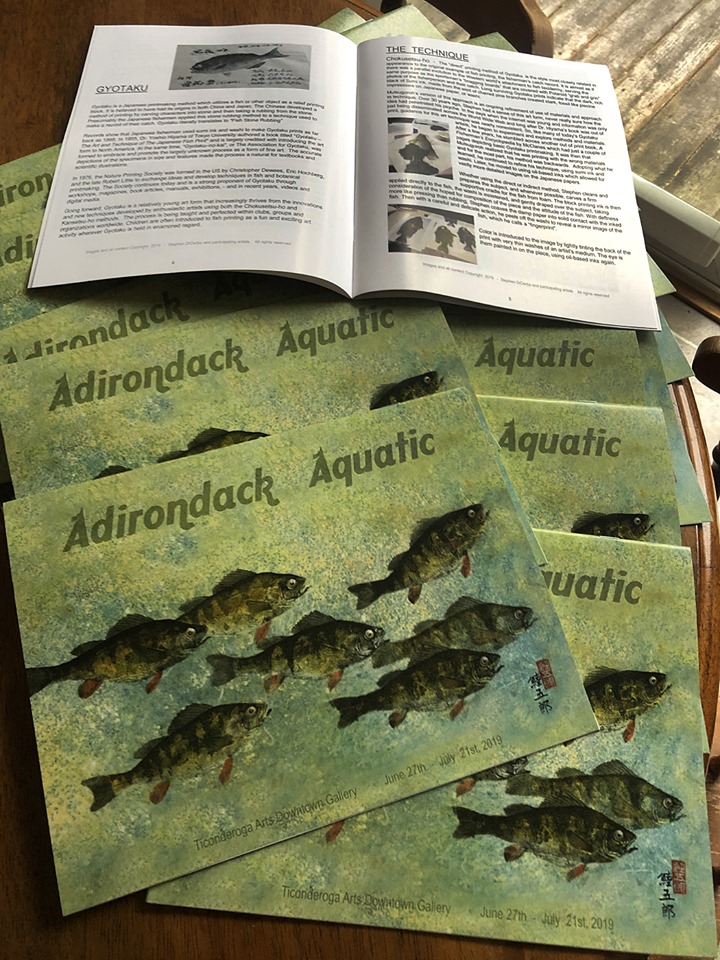 The Adirondack Aquatic Exhibition Catalogues are in !
This 24 page volume covers the story behind Master Mutsugoroh's journey in the field of Gyotaku, and the vision of Stormtree Studio and the Adirondack Gyotaku no Kai.
Also some history of gyotaku, explanation of the gyotaku methods Chokusetsu-ho and Kansetsu-ho, and an introduction to the artists participating in the Exhibition.
Of course, there are the images….
Get yours for $20 and support the Adirondack Gyotaku no Kai, and the Ti Arts downtown Gallery.