Description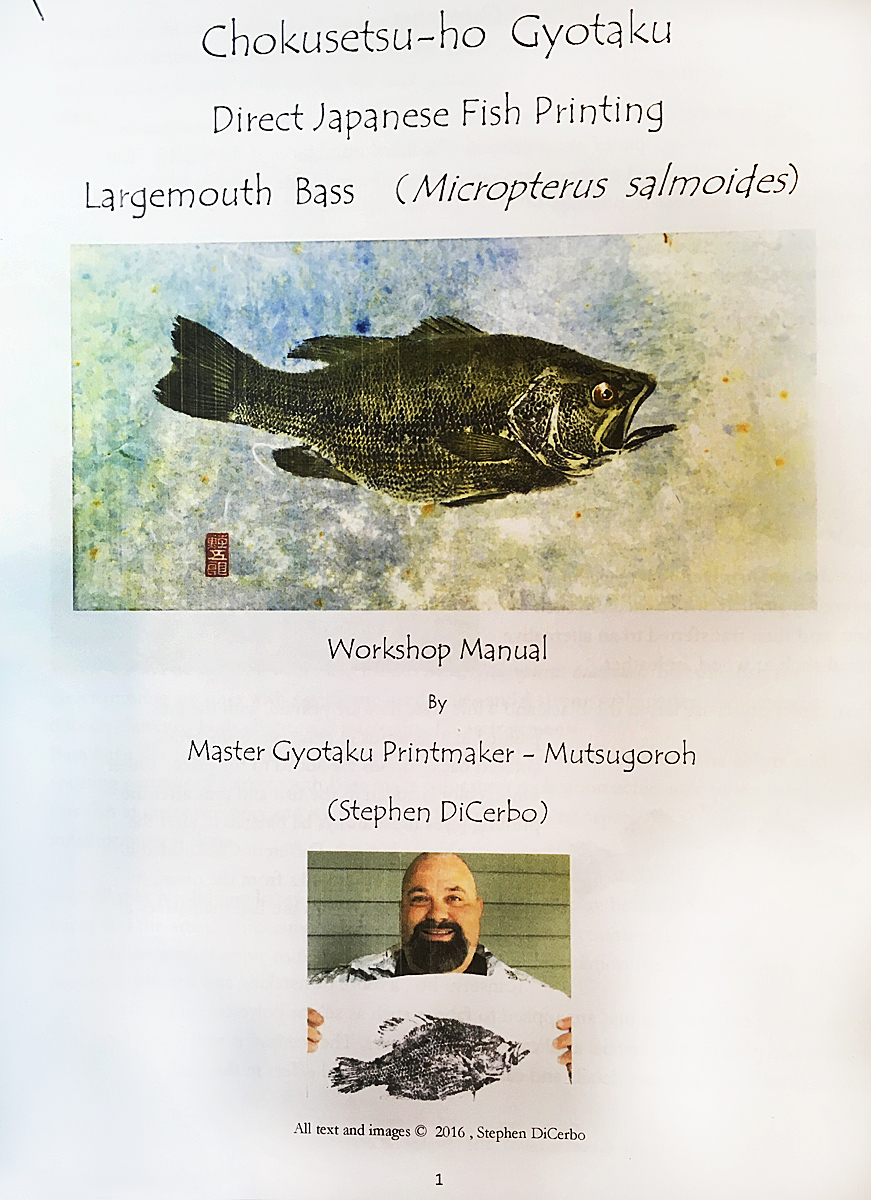 First in a series….
Species specific Chokusetsu-ho (Direct Gyotaku) Workshop Manual Largemouth Bass, Micropterus salmoides

Thoroughly presented and illustrated from start to finish, this is the workshop manual that is obtained when taking a Direct Gyotaku workshop with Stormtree Studio, using Largemouth Bass as a specimen.
All the information you would need to create a full color, fine art gyotaku image, including information as how to add tint colors to the fish, and add a background to the print, if desired. Highly detailed instruction for painting in realistic eyes, and adding personality and life to your piece.
Reasonably priced, so you can begin a library of workshop manuals individual and specific to fish species that include considerations that might be particular to printing that described species.